Source:
https://howbad.info/index.html
How Bad is My Batch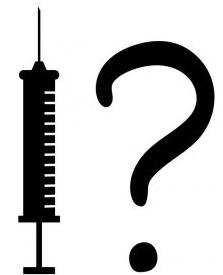 Batch codes and associated deaths, disabilities and illnesses for Covid 19 Vaccines
This site may slow down due to high traffic. A backup site has been created - HowBadisMyBatch.com to reduce overload Thankyou.
!! NEW : Lot expiry list reveals which lots are biologically active vs placebo. See Lot Expiry Dates page.
!! NEW : Gender differences in response to vaccine. See Gender
**Displays number of deaths and disabilities associated with each batch/lot number = indication of relative toxicity of one batch/lot compared to another
**No one currently knows the reason why some batches/lots are associated with excessive deaths, disabilities and adverse reactions (up to 50 x). Until we do know, it is best to be cautious
**["Batch-code" = "Lot Number" = the number they write on your vaccination card.]
Check out your batch code (lot number) 
Latest Info on Boosters
Variation in Toxicity
Do the Batch Codes Code for Toxicity?
VAERS Database

Data Source
Contact
Created by Craig Paardekooper ©2021  | covid.science@yahoo.com